Get Started with your Free Order Tracker Account
Work Order Management
Orderbound's work order management software revolutionizes the way businesses meet and exceed workflow expectations.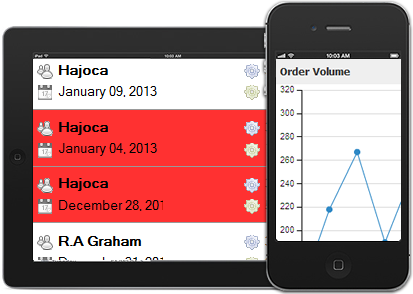 Key Features of the Orderbound Software
The backbone behind Order Bound is its ability to automatically manage work orders. The system contains an elaborate, customizable algorithm for organizing orders, but we also include an option for manually altering the way the orders are added to the system.
If you find one needing more attention than the system lists, go ahead and change its listing. Bring it to the forefront of the orders, add an urgency note, highlight the order with a color notification – we put the power of Order Bound in your hands.
---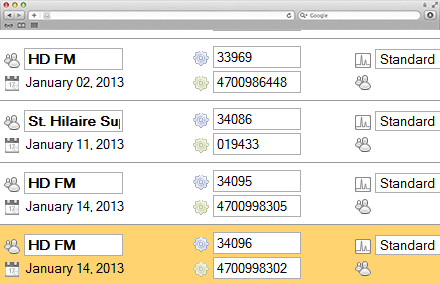 Maintain Control
The biggest threat to any order-filling company is chaos. When disorganization roots into a company's workflow, it's extremely difficult to get it out. Even worse, all that chaos can cause profit losses through production or employee errors. To combat chaos, Order Bound provides companies with an easy-to-use work order interface, which tracks everything from backorders to the time since an order was originally placed.
Full-Featured Capabilities
Order Bound is built with the idea that a work order tracking software should do more than merely track orders: it should help optimize every aspect of your company. For this reason, Order Bound provides you with the abilities to get the most out of your company, from order volume analysis to inventory management. Plus, if Order Bound lacks a feature that you want, we can create a custom module specifically for you.
---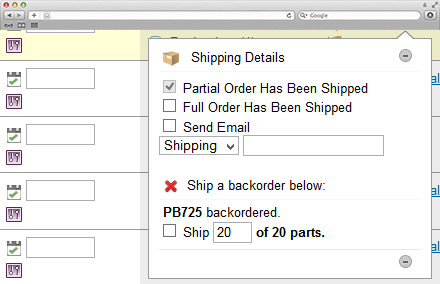 Above and Beyond
The basic premise of any work order tracking software is that a company owner can easily manage incomplete work orders. But who wants basic? Basic is plain, boring, limited, and only does enough to get by without working too hard.
Forget all that – Order Bound is an advanced software system capable of enhancing your company's efficiency, because advancing in today's corporate environment requires an advanced piece of software.