Orderbound Shipment Tracking
Track shipments globally with Orderbound software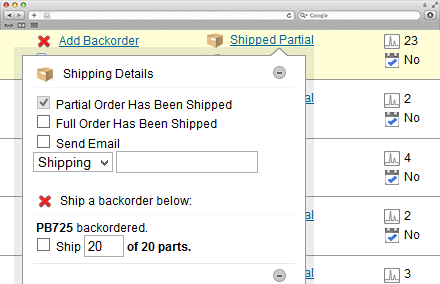 Orderbound is a full-feature online work order tracking software capable of optimizing and organizing a company's workflow. Using web-based software accessible from anywhere, Orderbound can increase work order performance, boost employee efficiency, manage tracking information, and provide real-time results.
From large multi-branch firms to small independent businesses, Orderbound comes configured with a framework suited to meet today's fast-paced business environment.
---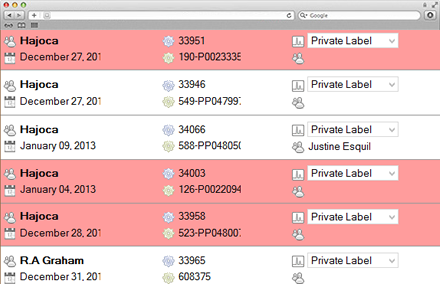 Key Features
Prioritizing production times
Full database search
Adjustable font sizes for readability
Multi-level users
24/7 work order management
Responsive design to fit multiple screen resolutions and devices mobile devices (e.g., cell phones, tablets, ereaders)
Web-based interface accessible from any computer
Color-coordinated work order notification system
Back order tracking allows for shipping partial orders
---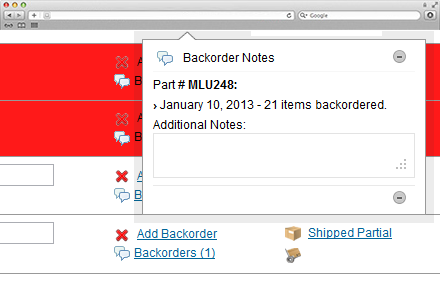 Work Order Tracking Benefits
Improve workflow efficiency by providing employees with an easy-to-use interface for tracking orders.
Monitor the amount of time each project takes to complete.
Cut opportunities of work production loss or opportunities of error.
Create an optimized work flow to reduce overhead costs.
Access work order information from any computer or handheld device connected to the Internet.
Create notes to inform employees about an order's special circumstances.
The above features come included in our basic work flow order module, though we also specialize in creating customized modules tailored to your company's specific needs. Want a work order module with a specific search criterion, or one with a different color coordination system? Contact us. We're happy to create a module to help you maximize your monetary abilities.